An artist from Tidaholm, Sweden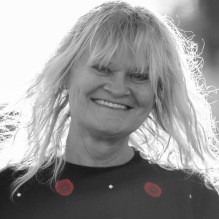 Here you can read about my work as an artist, look at my pictures in the gallery and get information about upcoming exhibitions.

As an artist, I carry many images within me. I love to paint aquarelle but even in oil in my studio in Tidaholm, Sweden. The aim of my artwork is to create a dialogue with the one who looks at it . My artwork is an expression of my emotions, experiences and lessons learned.
- Permanent membership of
Artistes Du Monde Cannes
- Svenska konstnärer / SvK
- Svenska konstnärsförbundet / Swedish Association of Artists
- Konstkvarteret
- Bildupphovsrätt